Polycarbonate stickers manufacturer
Are you scouting for the best type of sticker material to print your labels and designs? You might want to consider using Polycarbonate stickers. It is also known as Lexan Labels and Polycarbonate Labels. This kind of material can withstand harsh conditions and elements so it can definitely last for a much longer time, thus giving you the best value for money.
Polycarbonate sticker printing requirements have definitely gained popularity in a wide range of manufacturing units all over the world. Apart from its tried and tested durability and high resistance, it is also known as a superior insulator, thus it is totally safe to be attached to high heat materials.
What exactly are polycarbonate stickers?
Polycarbonate sticker is a high-quality material that has the ability to resist harsh environments and does not easily come off despite being exposed to high heat conditions. Polycarbonate Sheet is usually 0.125 to 2.5mm thick. Due to its high level of physical and thermal properties, many manufacturers recommend this type of sticker for labels that are mostly exposed outdoors and are more prone to extreme weather conditions.
What are the different textures used in Lexan Labels?
Depending on where you intend to use Lexan labels, you may choose from the different textures that it usually comes in. These are as follows:
| | |
| --- | --- |
| Front Texture | Back/Printed Texture |
| Velvet | Polished |
| Brushed | Polished |
| Polished | Fine Matte |
| Polished | Matte |
| Polished | Polished |
| Suede | Matte |
12 unique and unusual use of Lexan Labels
With its proven durability and powerful adhesive, polycarbonate stickers are widely used in many factories and companies today, primarily in printing labels for various kinds of products such as but not limited to:
Barcode labels

Machinery

Panelboards

Automotive

Hazard and caution labels

Keypads

Speedometers

Home appliances

Nameplates

Digital and electronic labels

Insulator

Waterproof labels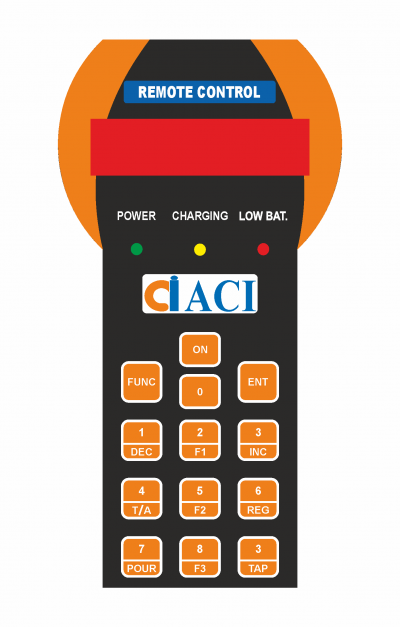 6 Great
 exceptional features of polycarbonate stickers?
Compared to other types of stickers, polycarbonate labels surely have very notable features that easily make it your best choice especially when designing labels for a wide range of products, both heavy-duty and lightweight.
High adhesive
These stickers are proven to be very resistant and do not easily come off despite being exposed to extreme heat or cold for a long period of time. Strong adhesive is embedded to enhance more life.  It is also notable tear-resistant which is ideal as per industry standards.
Posses bright and long-lasting color
Another reason why they are preferred to be used as labels is that it possesses bright and long-lasting colors that are easily recognizable by people. Designs are also given justice when printed on this type of sticker due to its smooth surface finish.
Waterproof and low moisture absorption
One of the reasons why a sticker easily comes off is because it does not have the ability to resist water and moisture. Fortunately, with custom polycarbonate labels, you do not have to worry about any of this as it is made to resist water damage. So, you are free to display your labels outdoors as the rain cannot definitely tear them down.
Great flexibility and adaptability
Due to their high thermal property and high-performance materials, They are known for their ability to conform to any type of shape of a product. Whether it is a flat, curved, round, or uneven surface, this sticker is highly adaptable. Its versatility allows it to be used in a wide range of products.
Lightweight
Despite it being an extremely durable material that is resistant to almost any type of damaging elements, they are surprisingly lightweight compared to other sticker materials. 
Anti-Chemical Values:
It shows good chemical stability towards acids, hydro-carbons, spirits, lubricants & waxes. It is delicate to caustic alkaline cleansers,
Polycarbonate sticker chemical compatibility chart

        7. Thermal Resistance:
It shows great resistance to heat. They can withstand temperatures of 135 deg. Celcius with ease.
Polycarbonate sticker printing
Polycarbonate sticker printing is on the rear side of the substrate. The Pc material attracts dust particles in the air and it becomes difficult to give a sharp print finish. These labels come up in a cleanroom environment to avoid fine particles. We use specialized inks with vibrant colours to bring the best output. Inks pass through all parameters and are resistant to any conditions prevailing. The chemicals used in the inks melt the pc substrate and merge accordingly. The pc stickers are printed using semi-automatic screen printing machines. Thus, ensuring uniformity between an entire lot of labels.
Why should you choose us as your polycarbonate labels manufaturer?
Here at Anandha Print Solutions, we guarantee to provide you with high-quality polycarbonate sticker printing that will definitely last for a long period of time. You can also request custom polycarbonate stickers and our team of exceptional creative artists will provide you with trendy and unique artwork according to your needs. 
Being a Polycarbonate labels manufacturer we offer a wide range of film and a unique set of colors, particularly silver and gold tones. More importantly, we always make sure to follow standard safety protocols while keeping our products and designs of the highest quality.
If you are uncertain about the type of stickers that you should take for your designs and products, don't worry because our team will provide you with further assistance and help you in picking the most appropriate type of material according to your needs. From the Polycarbonate sheets thickness, size, shape, texture, and finish, you can trust that we will provide you with only the best kind of labels that will match your desired specifications
Geo – Domestic State Supplies
Andhra Pradesh | Arunachal Pradesh | Assam | Bihar | Chhattisgarh | Goa | Gujarat | Haryana | Himachal Pradesh | Jharkhand | Karnataka | Kerala | Madhya Pradesh | Maharashtra | Manipur | Meghalaya | Mizoram | Nagaland | Odisha | Punjab | Rajasthan | Sikkim | Tamil Nadu | Telangana | Tripura | Uttarakhand | Uttar Pradesh | West Bengal 
Geo – Domestic City Supplies
Chennai | Mumbai | Kolkatta | Delhi | Bengaluru | Hyderabad | Coimbatore | Thirchy | Madurai| Salem | Erode | Kanyakumari | Thanjavur | Tirunelveli | Vellore | Tiruppur | Kochi | Thiruvananthapuram | Kozhikode | Thrissur | Kollam | Tumkur | Mangalore | Mysore | Udupi | | Davangere | Dharwad | Hubli | Belgaum | Chitradurga | Karwar | Batkal | Visakhapatnam | Vijayawada | Nellore | Sri City (Tada) | Rajahmundry | Ongole | Tirupathi | Kakinada | Amaravathi | Guntur | Anantapur | Kadappa | Ahmedabad | Surat | Vadodra | Rajkot | Bhavnagar | Jamnagar | Jaipur | Jodhpur | Udaipur | Ajmer 
International Supplies
Asia- Malaysia | Singapore | Japan | Korea | Thailand | Myanmar | Indonesia | Vietnam | Cambodia | SAARC- Srilanka | Bangladesh | Nepal | Bhutan | Afghanistan  | Africa- Algeria | Ethiopia | Ghana | Nigeria | Uganda | Kenya | Tanzania | Uganda | Zambia | Zimbabwe | Egypt | Middle East- UAE | Kuwait | Qatar | Oman | Kingdom of Saudi Arabia | Bahrain | Jordan | Europe- United Kingdom | Germany | France | Switzerland | Italy | Spain | Portugal | Norway | America– United States Of – America | Canada | Mexico | Brazil | Argentina | Greenland | Other Countries – Russia | Australia